Contact us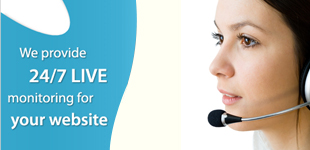 : 0086-371-86151627 0086-371-86151827
: 0086-371-86011881
: sales7@bebonchina.com
: Taya bebon

Products
E 295 steel plate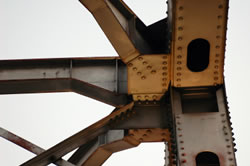 BEBON is E 295 steel supplier,we can offer High quality steel plate,and pretreatment of the advanced equipment.If you are interested in E 295 steel,please contact us.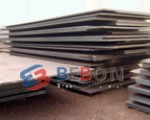 The size of EN10025 E295 steel :
Round bar:
Diameter : 1mm-2000mm
Square bar:
Size: 50mm * 50mm-600mm *600mm
Plate steel/flat bar:
Size: Thickness: 0.1mm-800mm Width: 10mm to 1500mm
Tube/pipe:
Size: OD: 6-219mm WT: 1-35 mm.
Cold-rolled sheet: Thickness: 2-5mm Width:1000mm Length: 2000mm
Hot-rolled sheet: Thickness:6-80mm Width: 210-610mm
Length: We can supply any length based on the customer's requirement.
Forging/hot rolling/ extrusion of steel.
Forging: Shafts with flanks/pipes/tubes/slugs/donuts/cubes/other shapes
Finished goods condition: hot forging/hot rolling + annealing/normalizing + tempering/quenching + tempering/any conditions based on the customer's requirement
Surface conditions: scaled (hot working finish)/ground/rough machining/fine machining/based on the customer's requirement
Furnaces for metallurgical processing: electrode arc + LF/VD/VOD/ESR/Vacuum consumable electrode.
Ultrasonic inspection: 100% ultrasonic inspection for any inperfections or based on the customer's requirement
Excellent service for all kinds of industries, with advantages of technologies, equipment and price.
We serve you with our honesty, integrity, and professionality.
E295 steel Chemical composition -% by mass*
Chemical elements

C≤ 16mm
max

C>16mm
max

Si
max

Mn
max

P
max.

S
max.

N
max

%,by mass

-

-

-

-

0.045

0.045

0.012
E295 structural steel Mechanical properties

thickness

Yield StrengthReH[N/mm2]
transv.min.

TensileStrengthRm

[N/mm2]transv.

Fracture Elongation[%]transv. min.

Notch Impact
Energy1)Ch Vcomplete samplelongitud. min [J]

t≤ 16mm
t >16mm

295
285

-
-

t < 3mm
t ≥ 3mm

490-600
470-610

Up to 1.5mm
1.51-2.00mm
2.01-2.50mm
2.51-2.99mm
≥ 3mm

11
12
13
14
18
Germany
DIN,WNr

France
AFNOR

European old
EN

Italy
UNI

Spain
UNE

China
GB

Sweden
SS

Austria
ONORM

Russia
GOST

St50-2

A50-2

Fe490-2

Fe490

A490-2

Q275Z

1550-00
1550-01

St490

S285
St5ps
St5sp
we can supply EN10025 E295 carbon structural steel, if you need, EN10025 E295 steel plate, please contact us!
BEBON offers an extensive range of abrasion resistant steel with the following benefits...
To find out more about BEBON and the weathering steels on offer click the information links at the top of this page. If you want to make an enquiry or receive a competitive quotation, CLICK HERE to contact us.