Contact us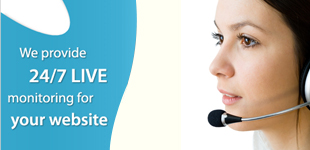 : 0086-371-86151627 0086-371-86151827
: 0086-371-86011881
: sales7@bebonchina.com
: Taya bebon

Products
E 335 steel plate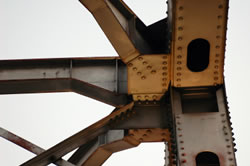 BEBON is E 335 steel supplier,we can offer High quality steel plate,and pretreatment of the advanced equipment.If you are interested in E 335 steel,please contact us.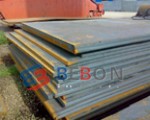 1.EN10025 E335 low alloy steel plate and sheet with high strength
2. Thickness:8mm-300mm, width:1500mm-4020mm
3.ISO and BV certificate
4.Standard: JIS G3106,JIS G3101, DIN17100, ASTM, BS4360
5.Delivery condition: According to the requirements of customers, the carbon steel mild steel plate and sheet could be hot rolled, cold rolled, normalized, annealed, tempered, normalized+ tempered and tempering.
6.Application:The low alloy steel plate and sheet with high strength is mainly used in making Plants, general constructions, different kinds of engineering machines such as drillers, excavator, electric wheels skip, mine car, excavator, loaders, bulldozers, industrial blower, various cranes used in mines and other structures. And the main standards are: JIS G3106,JIS G3101, DIN17100, ASTM, BS4360, ISO4950-3, ISO4950-2.
E 335 steel Chemical composition -% by mass*
Chemical elements

C≤ 16mm
max

C>16mm
max

Si
max

Mn
max

P
max.

S
max.

N
max

E335

-

-

-

-

0.045

0.045

0.012
E 335 steel Mechanical properties

thickness

Yield Strength ReH [N/mm2]
transv.min.

Tensile Strength Rm [N/mm2] transv.

Fracture Elongation[%]transv. min.

Notch Impact
Energy1)Ch Vcomplete samplelongitud. min [J]

t≤ 16mm
t >16mm

335
325

-
-

t < 3mm
t ≥ 3mm

590-770
570-710

Up to 1.5mm
1.51-2.00mm
2.01-2.50mm
2.51-2.99mm
≥ 3mm

7
8
9
10
14
We can supply EN10025 E335 high strength steel,EN10025 E335 structural steel,if you have any requires, please contact us!
BEBON offers an extensive range of abrasion resistant steel with the following benefits...
To find out more about BEBON and the weathering steels on offer click the information links at the top of this page. If you want to make an enquiry or receive a competitive quotation, CLICK HERE to contact us.