Contact us

Products
S355NL steel plate steel plate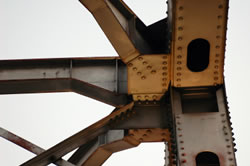 BEBON is S355NL steel plate steel supplier,we can offer High quality steel plate,and pretreatment of the advanced equipment.If you are interested in S355NL steel plate steel,please contact us.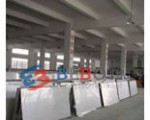 Adopt standard: EN10111
S355NL steel is a structural steel grade. S means structural steel, 355 means min yield strength for thickness less 16mm expressed in Mpa, NL mean the delivery condition.
Compare the s275NL, S355NL steel S355Nl steel has a more yield and tensile strength.
The Chemical is max composition of product analysis:
Grade

C %

Si %

Mn %

P %

S %

V %

AL %

Cr %

0.180

0.500

0.9-1.65

0.025

0.020

0.120

0.020

0.300

Cu %

Mo %

Nb %

Ni %

Ti %

N %

0.550

0.100

0.050

0.300

0.050

0.015
BEBON offers an extensive range of abrasion resistant steel with the following benefits...
To find out more about BEBON and the weathering steels on offer click the information links at the top of this page. If you want to make an enquiry or receive a competitive quotation, CLICK HERE to contact us.