Contact us

Products
S 50 C steel plate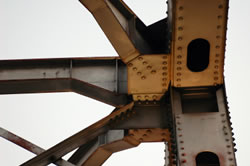 BEBON is S 50 C steel supplier,we can offer High quality steel plate,and pretreatment of the advanced equipment.If you are interested in S 50 C steel,please contact us.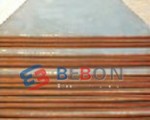 S50C carbon steel which is ideal for use in elevated working temperatures, grade S50C is used in the fabrication of industrial pressure vessels and boilers. It is an JIS G4051 specified grade which governs steels used in pressurised service.
TheJIS G4051 standard specification covers low to intermediate tensile strength carbon steel for use in non–critical pressure vessel applications. The plate is used as a weldable material in the fabrication of pressure vessels and industrial boilers using fusion welding i.e. the joining of the material by melting them together to form one. The plate is offered at a maximum thickness of 50mm for all grades to ensure internal robustness.
S50C steel Chemical Composition
Grade
C
Si
Mn
P(%)
max
S(%)
max
Cr(%)
max
Ni(%)
max
Cu(%)
max
S50C
0.47-0.55
0.17-0.37
0.50-0.80
0.035
0.035
0.25
0.25
0.25
JIS G4051 S50C steel Mechanical Properties
Tensile
Strength
σb(MPa)
Yield Strength
σS(MPa)
Elon-
Gation Ration
δ5 (%)
Reduction of area
Psi(%)
Impact merit
AKV (J)
Resilient value
AKV(J/cm2)
Degree of
hardness
Annealed
steel
Test
Specimen
Size
(mm)
≥630
≥375
≥14
≥40
≥31
≥39
≤241HB
≤207HB
25
BEBON steel offers grade S50C from stock and the material is available for shipping worldwide. The material comes with mill test certification and stamping and is therefore fully traceable. Grade S50C can be subjected to a variety of stringent tests prior to distribution.
BEBON offers an extensive range of abrasion resistant steel with the following benefits...
To find out more about BEBON and the weathering steels on offer click the information links at the top of this page. If you want to make an enquiry or receive a competitive quotation, CLICK HERE to contact us.