Contact us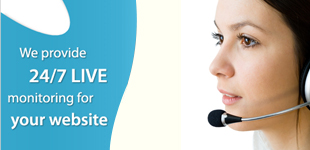 : 0086-371-86151627 0086-371-86151827
: 0086-371-86011881
: sales7@bebonchina.com
: Taya bebon

Products
20MnD5 Nuclear steel plate
The technical conditions apply to plates of 20MnD5 with thickness not more than 120mm. Surface shot blasting or peeled.
Technical conditions Steel making process: EAF+LF/VD
Grain size:
Grain size for plates shall be according to 20MnD5

Ultrasonic inspection:
Plates shall be ultrasonic inspected per EN10160-1999 S3E4
Test method and inspection rules Package, marking and certificate Package, marking and certificate shall conform to EN100218-1:2000.
The third party inspection Delivery conditions the delivery conditions for plates of 20MnD5shall be quenching +tempering.
Other requirements the other requirements for plates of 20MnD5 shall be accordance with 16MnD5.
20MnD5 Chemical Composition:
| | | | | | | |
| --- | --- | --- | --- | --- | --- | --- |
| | C | Si | Mn | P | S | Cr |
| Max | 0.22 | 0.15-0.30 | 1.2-1.50 | 0.008 | 0.008 | 0.25 |
| | Ni | Mo | v | Cu | TAL | |
| Max | 0.37-0.73 | 0.43-0.62 | 0.03 | 0.20 | 0.04 | |
20MnD5 Mechanical properties:
Grade

Mechanical properties

20MnD5

Yield strength MPa

Tensile strength MPa

Elongation %

Size:0-160mm

Min 450

620-795

Min 20
20MnD5 Impact properties:

Impact Test

Transverse 1/4 Thickness

Average impact energy

0℃

Min 80J

-20C

Min 40J