Contact us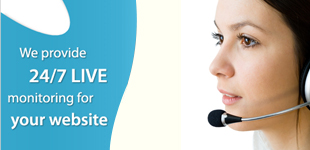 : 0086-371-86151627 0086-371-86151827
: 0086-371-86011881
: Taya bebon

Products
A588 gr A/B/C steel,A588 gr A/B/C steel exporter,ASTM A588 gr A/B/C steel
A588 gr A/B/C steel,A588 gr A/B/C steel exporter,ASTM A588 gr A/B/C steel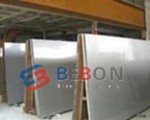 A588 atmospheric corrosion resistant HSLA steel is a high-strength low-alloy structural steel with up to a 50 ksi minimum yield point featuring atmospheric corrosion resistance. A588 atmospheric corrosion resistant HSLA steel is a structural steel in plate form for welding, riveting or bolting in construction applications, primarily welded bridges and buildings where savings in weight or added durability are important. The atmospheric corrosion resistance of this steel in most environments is substantially better than that of carbon structural steels with or without copper addition. When properly exposed to the atmosphere, this steel is suitable for many applications in the bare (unpainted) condition.
1.Grade:
A588 Grade A, A588 Grade B, A588 Grade C,
2. Specification:
Thickness: 8mm to 300mm
Width: 1500mm to 4200mm
Length: 4000mm to 18000mm
3. Adopt Standard: ASTM
4. Heat Treatment: Hot Rolled, CR, Normalized, Quenched, Tempering, TMCP, Electroslag Remelting Technology, etc.
5. Delivery Time: 30-40days
6. Payment Item: 30% TT, or LC and TT.
7..Trade Terms: FOB, CFR, CIF
8. Steel Services: Cutting, Painting, Pretreatment, and The third party inspection in DNV, BV, LR, ABS, SGS ,etc and others in super thick ship steel plate.
Gangsteel is specialized in super thick low alloy, high strength steel plate and cooperated with ABS, BV, DNV, CCS, GL, LR, KR, NK, and RINA Classification Society to approve the super thickness plate to 300mm now.
If you have any inquiry in steel price or technical conditions, please contact us freely.
A588 gr A/B/C steel Chemical Requirements:
| | | | | |
| --- | --- | --- | --- | --- |
| Grade | A | B | C | D |
| Carbon | .19 max | .20 max | .15 max | .17 max |
| Manganese | .80 - .125 | .75 - .135 | .80 – 1.35 | .50 – 1.20 |
| Phosphorous | .04 max | .04 max | .04 max | .04 max |
| Sulfur | .05 max | .05 max | .05 max | .05 max |
| Silicon | .30 - .65 | .15 - .50 | .15 - .40 | .25 - .50 |
| Nickel | .40 max | .50 max | .25 - .50 | .40 max |
| Chromium | .40 - .65 | .40 - .70 | .30 - .50 | .40 - .70 |
| Molybdenum | | | | .10 max |
| Copper | .25 - .40 | .20 - .40 | .20 - .50 | .30 - .50 |
| Vanadium | .02 - .10 | .01 - .10 | .01 - .10 | |
| Columbium | | | | .005 - .05 |