Contact us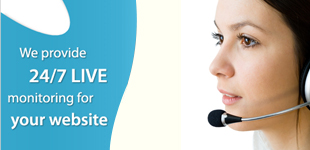 : 0086-371-86151627 0086-371-86151827
: 0086-371-86011881
: Taya bebon

Products
Steel with Cr., Mo.,Cr-Mo steel plate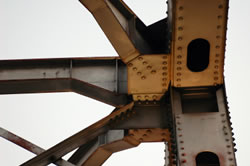 Also referred to as Atmospheric Corrosion Resistant Steel, this product is seen as an inexpensive and highly effective material to be used in structural applications which are exposed to the atmospheric elements.
The steel oxidises with pollutants in the air forming a thick layer of rust – this formation acts as a protective layer which prevents the steel from corroding. The layer constantly regenerates and forms over time.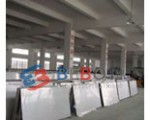 Steel with Cr., Mo.,Cr-Mo description
Steel with Cr., Mo.,Cr-Mo is a family of SAE steel grades, as specified by the Society of Automotive Engineers (SAE). Alloying elements include chromium and molybdenum, and as a result these materials are often referred to as chromoly steel, molybdenum steel or CRMO. They have an excellent strength to weight ratio, are easily welded and are considerably stronger and harder than standard 1020 steel.
While these grades of steel do contain chromium, it is not in great enough quantities to provide the corrosion resistance found in stainless steel.
Steel with Cr., Mo.,Cr-Mo Application
The applications for Steel with Cr., Mo.,Cr-Mo includes structural tubing, bicycle frames, firearms receivers, clutch and flywheel components, and roll cages. One of the grade 4150 stands out as being one of the steels accepted for use in M16 rifle and M4 carbine barrels by the United States military. These steels are also used in aircraft parts and therefore Steel with Cr., Mo.,Cr-Mo grade structural tubing is sometimes referred to as "aircraft tubing".
Europe
Germany
France
Italy
Sweden
Japan
U.K.
U.S.A
EN 10028-2
DIN 17155
AFNOR 36206
UNI 5869
MNC830E
JIS 3103
BS 1501 part 2
ASTM
16 Mo 3
16 Mo 3
15 D 3
16 Mo 3
 
 
 
A202 gr. A,B
 
 
18 MD 4.05
16 Mo 6
22.16.04
450M
271
 
 
15 MDV 4.05
 
22.18.04
490 M
 
A 204 gr.A,B,C
 
 
15 CD 2.05
 
 
 
 
14 Cr Mo 45
13 Cr Mo 44
15 CD 4.05
14 Cr Mo 46
 
 
620gr.27,31
A 302 gr.A,B
 
 
 
 
 
 
621 gr. A,B
A 387 gr.11,12
 
 
 
 
 
 
622 gr.31
BEBON offers an extensive range of abrasion resistant steel with the following benefits...
To find out more about BEBON and the weathering steels on offer click the information links at the top of this page. If you want to make an enquiry or receive a competitive quotation, CLICK HERE to contact us.