Contact us

Products
S355N steel steel plate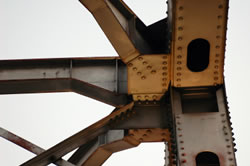 BEBON is S355N steel steel supplier,we can offer High quality steel plate,and pretreatment of the advanced equipment.If you are interested in S355N steel steel,please contact us.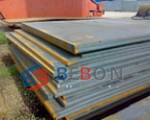 Adopt standard: EN10111
S355N steel is a structural steel grade. S means structural steel, 355 means min yield strength for thickness less 16mm expressed in Mpa, N mean the delivery condition.
Compare the S275N, S355N steel has a more yield and tensile strength. The equal grade of S355N steel is S355M.
S355N steel chemical composition
Grade

C %

Si %

Mn %

P %

S %

V %

AL %

Cr %

0.200

0.500

0.9-1.65

0.030

0.025

0.120

0.020

0.300

Cu %

Mo %

Nb %

Ni %

Ti %

N %

0.550

0.100

0.050

0.300

0.050

0.015
S355N steel mechanical properties
Grade

Thickness(mm)

Min Yield (Mpa)

Tensile(MPa)

Elongation(%)

Min Impact Energy

S355N

8mm-100mm

235Map-275Mpa

470-630Mpa

22%

-20

40J

101mm-200mm

285Mpa-315Mpa

450-600Mpa

21%

-20

40J

201mm-250mm

275Mpa-285Mpa

450-600Mpa

21%

-20

40J

The min impact energy is longitudinal energy
we areS355N steel supplier, if you have any requires, please contact us!
BEBON offers an extensive range of abrasion resistant steel with the following benefits...
To find out more about BEBON and the weathering steels on offer click the information links at the top of this page. If you want to make an enquiry or receive a competitive quotation, CLICK HERE to contact us.