Contact us

Products
C 35 K steel plate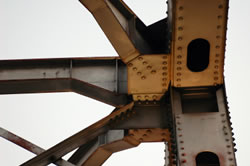 BEBON is C 35 K steel supplier,we can offer High quality steel plate,and pretreatment of the advanced equipment.If you are interested in C 35 K steel,please contact us.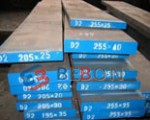 We offer UNE 36011 C35K high carbon steel plate and sheet.
UNE 36011 standard steel plate C 35 k, High carbon steel: Steel that has more than 0.3 percent carbon, and is thus harder and less formable and machinable than low-carbon steel. Used mainly for cutting EDGEs, compression springs, farming and gardening equipment, and other high-wear applications. High-carbon steels (AISI 1055-1095, 1137-1151, and 1561-1572) are extremely strong yet more brittle.
C 35 k steel must be cold rolled and or subjected to heat treatment (quenching and/or annealing), depending on the application for which it is intended.high carbon steel C 35 k is used for manufacturing mechanical parts, such as clutches, springs, saws, valves, measuring tape etc.
C35K steel material chemical composition
| | | | | | | |
| --- | --- | --- | --- | --- | --- | --- |
| Grade | C(%)min-max | Si(%)min-max | Mn(%)min-max | P(%)max | S(%)max | Cr(%)min-max |
| C35 | 0.32-0.39 | 0.15-0.35 | 0.50-0.80 | 0.025 | 0.025 | 0.20-0.40 |
UNE36011 C35K steel Mechanical Properties

Grade

Condition

Yield Strength
R°
(Mpa)

Tensile Strength
Rm
(Mpa)

Elon-
gation
A5(%)

Hardness
HRC

Quenching
Temperature
(℃)

Benda-
bility

Nominal Thickness,t
1.95mm≤t≤10.0mm

Rolled

Annealed

C35

Rolled
Annealed
Water-quenched
Oil quenched

440
310

700
480
1845
1690

18
30

53
50

840
880

Min.reco-mmended
Bending radius
(≤90°)

2.0
×t

1.0×t
BEBON steel Limited offers the most common grade, UNE36011 C35K steel plate, in a variety of sizes and thicknesses, and is available as ex–stock or directly shipped from the mill. As with all our steels, our plates come with mill test certification and stampings and we can arrange for a variety of tests to be performed on the material if specified.
BEBON offers an extensive range of abrasion resistant steel with the following benefits...
To find out more about BEBON and the weathering steels on offer click the information links at the top of this page. If you want to make an enquiry or receive a competitive quotation, CLICK HERE to contact us.